DJI Osmo Pocket 3-axis gimbal for € 235.90 (instead of € 259)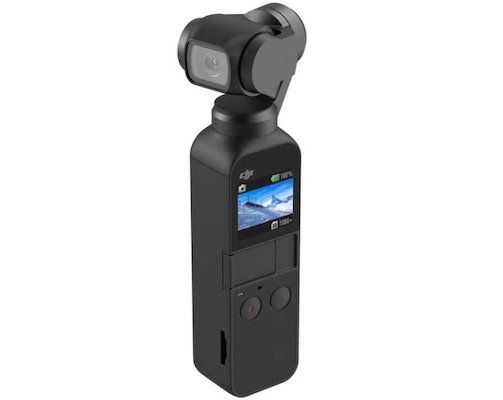 At iBood, that's what you get Standard DJI Osmo Pocket 3-Axis Gimbal for € 235.90 including shipping. Please make sure that iBood is the 29.09. indicates!
The gimbal is electronically stabilized and has a really very small camera and display. The clear advantage is of course the size, because the whole thing fits in every pocket. The price comparison is otherwise included € 259, here you save almost 23 €.
There are currently over 990 reviews on Amazon 4.5 out of 5 stars. You can also use and pair the camera with your smartphone, but apparently only with Android Smartphones, as I understand. What do you say about it?
4K video recording at up to 60 fps and 100 Mbit / s
Gimbal with 3-axis stabilization (electronic)
Pan -230 ° to + 50 °, tilt: -95 ° to + 50 °, turn: ± 45 °
Max. Controllable speed 120 ° / s
Photo modes: Panorama, Timelapse, Motionlapse